Maruca

What does Maruca stand for? Rex Maruca founded Maruca Design in Boulder, Colorado back in 1994 but is now retired. In 2020, Maruca became a woman-owned and women-run company and is now located on the outskirts of Denver, CO. Maruca produces small-production runs of their bags. The handbags are unique, well made and designed for women of all ages and style preferences. The bags are made from a type of fabric called Jacquard. Jacquard means that an intricately woven pattern is created using a special loom in the weaving process. The patterns are never printed on the fabric. Smaller, independent US fabric mills bring the new patterns to life. The threads are cottons, rayons, and synthetics - many of which are from recycled plastic. Maruca Design offers a variety of bags and accessories in different sizes and seasonal patterns .  
All Maruca fabrics are designed in-house and woven in the USA.  The bags are hand sewn in Colorado. Dry Clean for care.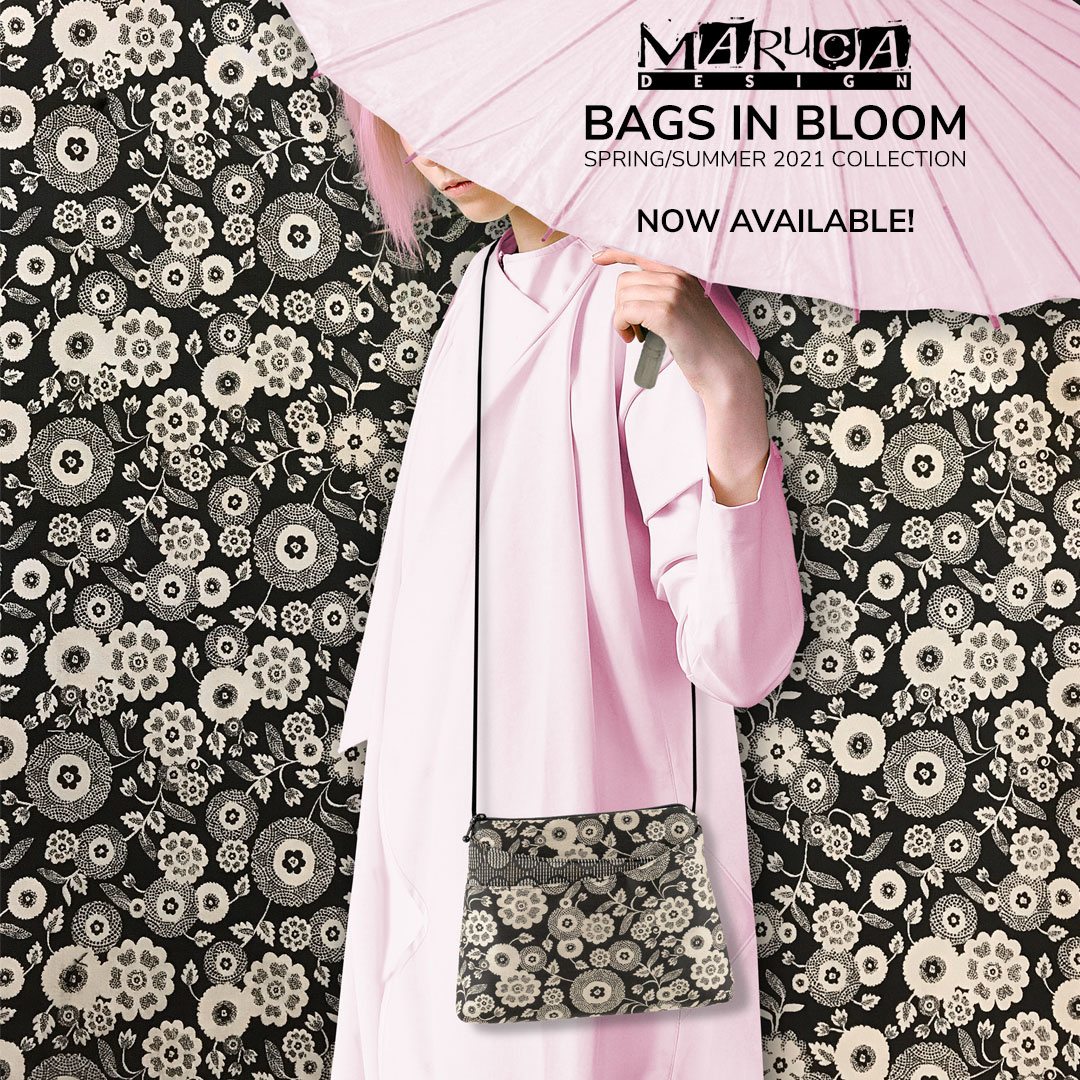 Maruca's Spring/Summer 2021 Collection
"BAGS IN BLOOM"
The Spring/Summer 2021 Collection is a garden walk through contemporary and uplifting botanical images, which are inspired by patterned parasols and vintage kimonos. The textile colors are fresh, and the patterns breathe newness.
Maruca has 3 blues in the Spring/Summer 2021 Collection.  A Floral, a Graphic and a Monochromatic pattern.  The same holds true for the patterns in black.  And do you love pink?  Then Koyoto Pink will be your go-to pattern.  Or choose a shade of the Pantone Color of the Year for 2021 - the Koyoto Yellow.  This pattern is so happy, yet sophisticated.
With 11 patterns and 19 bag & accessory styles to select from this Spring/Summer season, you are sure to find one that matches your personality.